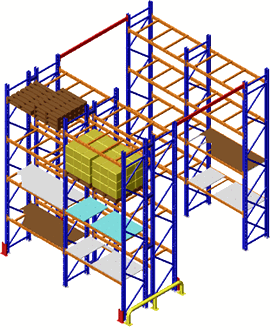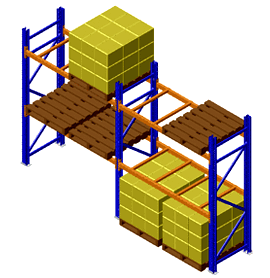 The choice of wide or narrow aisle format depends on many considerations, including the types of goods stored, speed of throughput, accessibility, type of trucks in use and, most importantly, the amount of floor space for storage.
Heavy Duty Pallet Racking
Pallet racking system is the single solution to all heavy-duty storage applications. Use it to create high rise narrow systems, drive-in, mezzanine racking and push back solutions. Strong, versatile and simple to use. Pallet racking system is the ideal solution in areas where space is limited.
The simple to use, modular system offers you a choice of beam and upright sections to meet varying load requirements from medium to extra heavy duty.
Adjustable beam pallet racking, in 'wide' or 'narrow' aisle formats, is the most popular and widely used of all heavy duty storage systems. It is easily installed and highly versatile, with direct accessibility to each individual pallet. All kinds of pallet loads can be accommodated and because the beams are adjustable, racking can be adapted for changes in the type or size of goods stored.